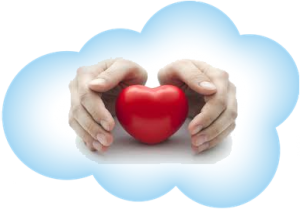 Being able to prevent duplicates when creating new client records, and at the same time effectively identify if the client is an existing client were the essential requirements for the #2 Car Manufacturer brand in Ireland when they were looking for a simple way of handling this for their client facing team of users. They searched just until they came across DataTrim Entry Check, and they found the solution.
DataTrim Entry Check
Everyone wants to be greeted as a part of the family when you enter a shop, calls a vendor, client etc.
DataTrim Entry Check utilizes proven technology to identify potentially matching records (accounts, contacts and leads), and presents these in structured lists, with the most likely match on top of the list.
And although DataTrim Entry Check is a solution designed to help prevent duplicates, the single screen design also facilitate the quick search of the individual presenting himself at the service counter, or the person who is calling in with an inquiry.
"Spelling people's names right is harder than you think when you have them on the phone"
Using the Vehicle Registration number to find the accounts
So in addition to using the best practice search and matching algorithms of DataTrim Entry Check to identify matching records based on name, address, email, phone etc. The client also wanted to add the possibility to search by Vehicle Registration Number. Both to improve the search process with another criteria Custom Search, but they also wanted it all to be done from one single screen.
With the customization features of DataTrim Entry Check, this was made possible with very little work, providing the end users with a favorite main screen for searching and creating records.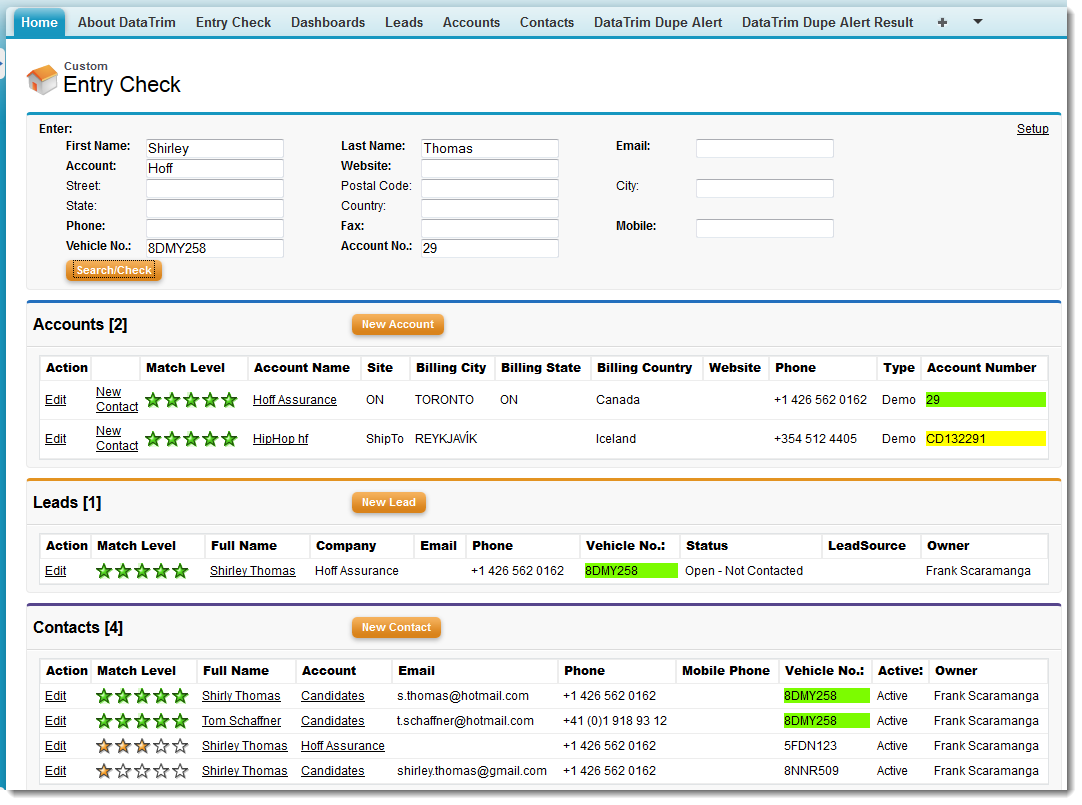 Scoping the search to a subset of the database
Although this particular car manufacturer is one company, they do have different Brands for which part of the business runs independently. They share the same salesforce org. but certain users works uniquely with e.g. the luxury brand, and they should therefore have the possibility to limit the search to records to the relevant part of the database
Adding a Scope Filter to the Entry Check process facilitated this.
It even provided a more accurate search, and a shorter list of potential duplicates which makes the identification of the existing client faster and allowing a more personal, friendly and Irish greeting:
"Top of the morning to you"
-Making the client feel like coming home to their favorite car dealership.
Learn more about Entry Check
Contact Us for more information about this solution