DataTrim – and Data Quality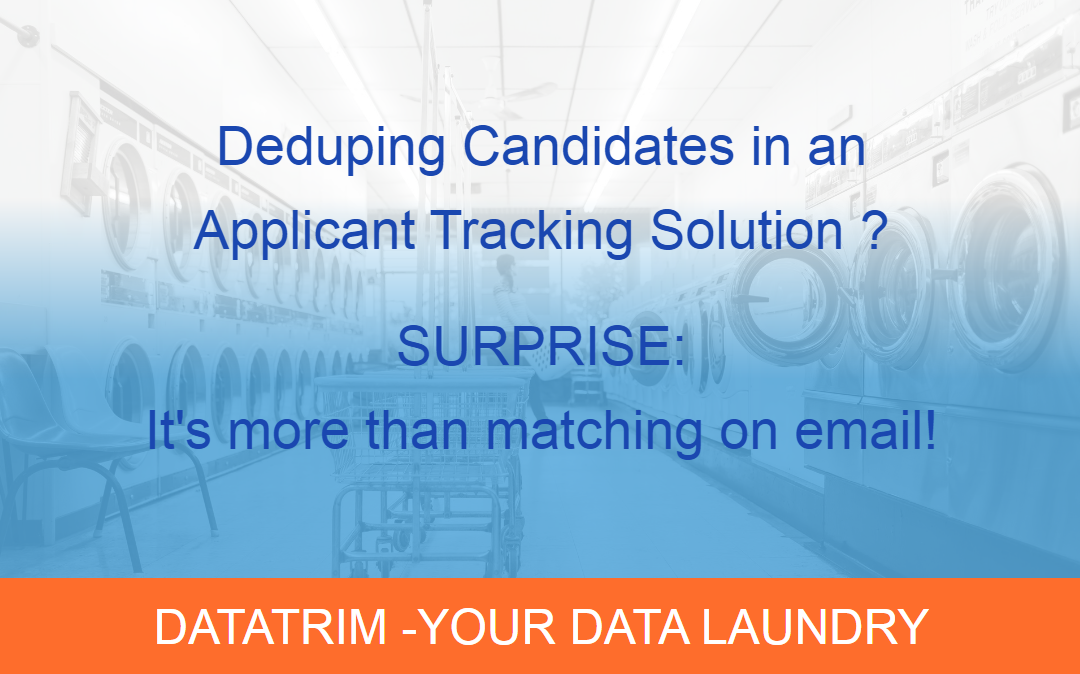 Deduping candidates is a recruitment database isn't always as easy as it sounds, especially if number of candidates reaches a certain volume.  "Deduping candidates requires a more delicate and sophisticated matching process than when deduping business contacts"...
read more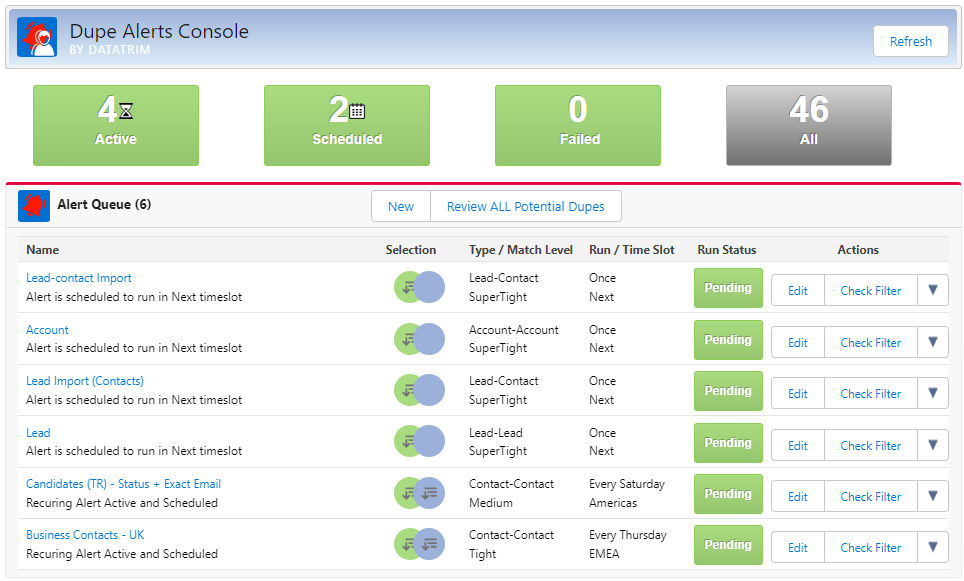 Dupe Alert Filters and how to use them to match and merge subsets of your account, contact or lead data.
Putting everything into one big black bucket, giving it a stir and see what happens, will not get you the best starting point for a job well done.
read more
MORE ARTICLES by CATEGORY