Duplicates exists. Point!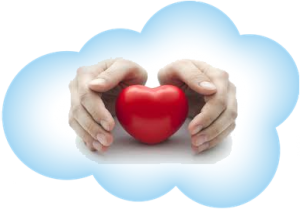 There is no way around it, they are there but do you know how the areintroduced, and how you can put solutions in place to prevent them from being created or solutions which will clean up your existing duplicates.
Read more: Top 5 reasons why duplicates exists and keep accumulating.

BUT….

Do have you a report telling you how bad or good your data is?
Do you have information about where the duplicates come from?
Do you have information about when they were introduced?
It might be useful to get a clear picture of the nature of your duplicates before you start putting processes and solutions in place.
The severity, the source and the age of your duplicates together with a few numbers indicating the volume of duplicates – even the overlap between leads and contacts – will help you better understand where you should focus in your effort to address the duplicates and get a nice clean consolidated database.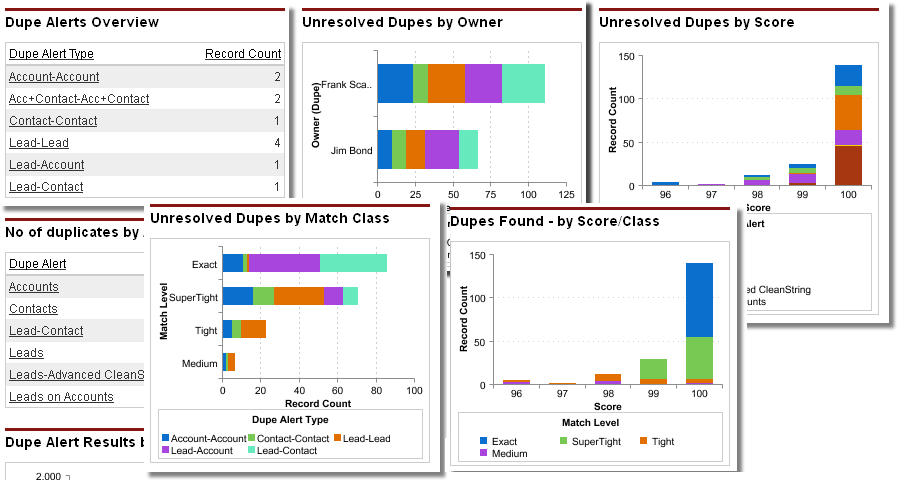 The results from a Dupe Analysis may very well be that you need to implement processes and solutions to clean up your database, but it will certainly also give you information about how you can invest your time and effort in an optional way so that you get more for less.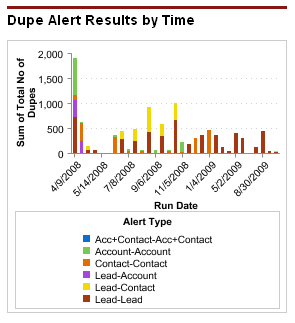 DataTrim – Your Data Laundry – is specialized in performing deduplications on small and large databases, containing lead, contact, account, consumer and candidate records. The solutions DataTrim Dupe Alerts and Data Trim Entry Check, are designed for organizations with a need to have a simple but effective solution in place for catching and managing duplicates on an ongoing basis.
Sign Up for your FREE Dupe Analysis
Watch the introduction videos below, or contact us to learn more about how we can help you.
DataTrim is a salesforce ISV partner who provides deduplication solutions for salesforce, regardless of how your data enter salesforce, we have a solution for you, read more at: www.datatrim.com