New Powerful Merge Wizard

We are very proud to present a BRAND NEW merge wizard.
A Merge Wizard which consolidates all the benefits from the "old" classic version as well as the DataTrim Quick Merge Wizard.
You can now BOTH: select the values you want to keep using Checkboxes AND edit the fields prior to merging.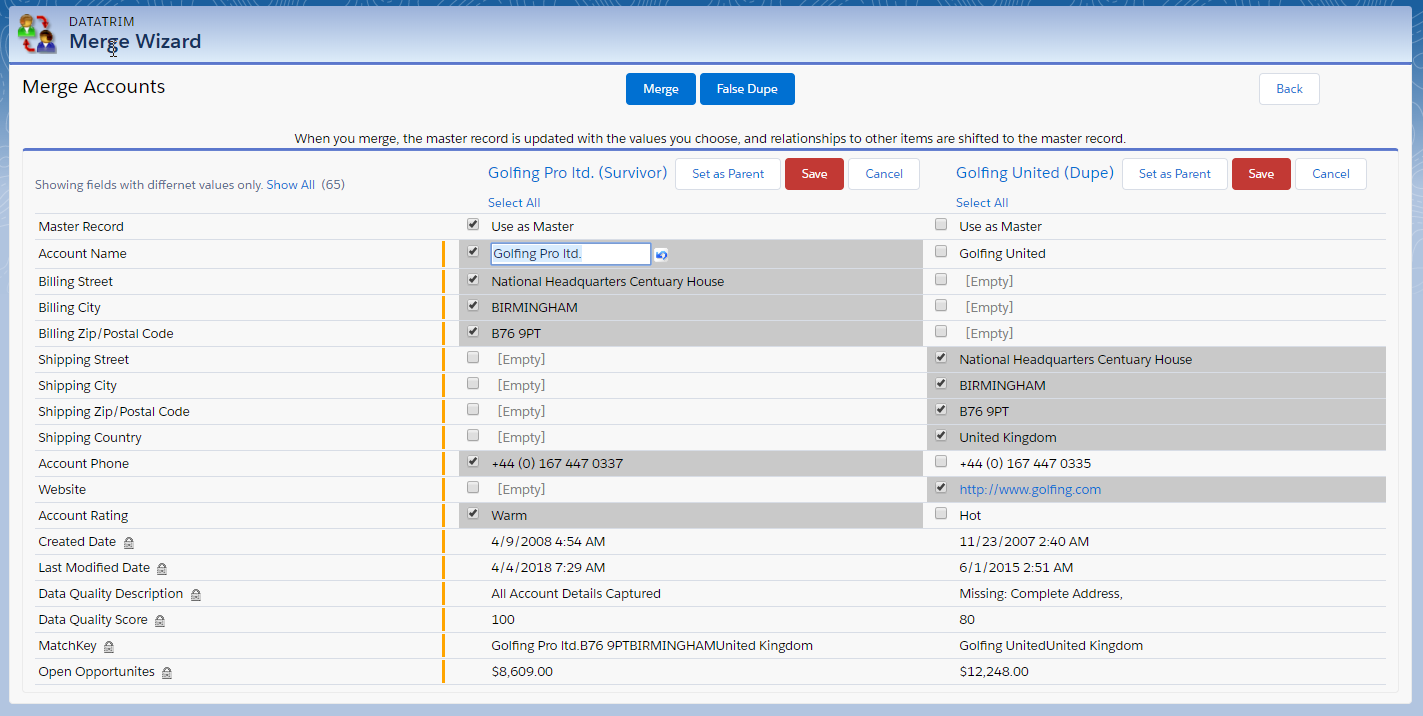 …and more…
Link Accounts/Companies as Parent and Child instead of merging
Safely merge portal/community users
Display only fields where the 2 records differ (show all as an option)
False Dupe
…and more…
Read more: Best in Class: DataTrim Merge Wizard
Help us improve our App even further
Our client databases are getting bigger and bigger, and matching large datasets always pose a challenge when, as we do, all fields need to be compared and evaluated to give you the best possible match result.
Our engineers are constantly improving the matching engine, which will allow you to get better and faster results without compromising the end result, and without you having to worry about match rules, fields to use etc.
But I'm sure you have some ideas too…Like: Wouldn't it be great if…
Please do not hesitate to reach out to us, we are happy yo discuss your needs, and see how we can make our soluiton even better.
Send us your feedback
New Release – DataTrim Dupe Alerts
General availability: February 2019, a new version of DataTrim Dupe Alerts.
Take the advantage of upgrading your existing version and benefit from the new features and bug fixes in this version.
This is as no cost, it is part of your current subscription.
Intall/Upgrade today
Learn more about Dupe Alerts
Contact Us for more information about this solution