The DataTrim Dupe Alerts is a deduplication solution which excels in searching your database to find accounts, contacts and leads which are related and thus potential duplicates.
When matching accounts these potential duplicates may in reality be accounts which one way or the other is related through parent-child relationships, ship-to addresses, local offices, outlets etc. These type of potential duplicates may not need to be merged, but the fact that they are related can be use full when building account hierarchies and understanding the full organization of an entire group of companies.
With the Account Organizer you can use the search and filter mechanism to manually find the accounts which may or may not be related, but when you run deduplications/alerts with DataTrim Dupe Alerts, these searches have already been made for you.
An Example: the company Golfing ltd, if we use the Account Organizer to organize the accounts we may get as an example 2 companies which seems to be related, and we can link them together as parent and Child..


But If we extend the search to include results from a matching performed by DataTrim Dupe Alerts, I get a 3rd record. This 3rd account obviously doesn't have the name in common, but since the address/location is shared, it could very well be that the hotel and resort account is associated with the golf club.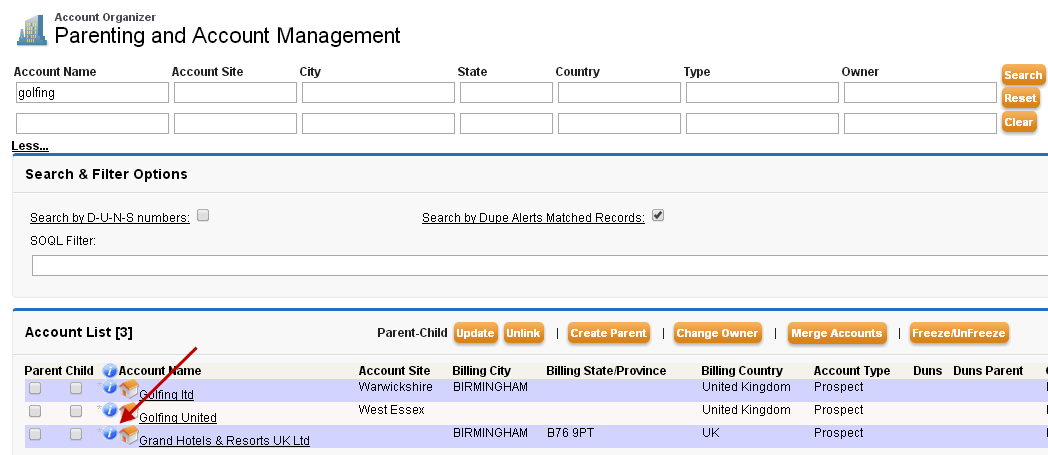 The info button to the left of the account name indicates that this was added to the list based on the match results, and if you want to merge. You can merge the accounts directly using the merge button in the Account Organizer, but with the Dupe Alerts integration I can go to the more advanced Merge wizard from the Dupe Alerts Package, which gives you additional information like duplicate contacts etc.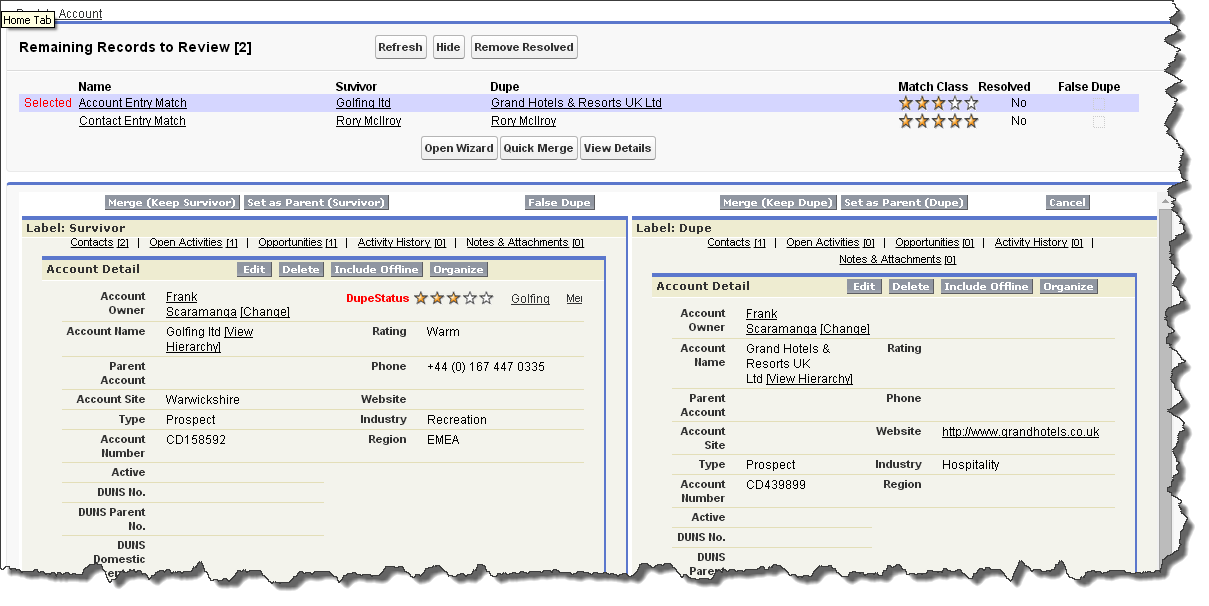 Learn more about the Account Organizer
Contact Us for more information about this solution