Deduping Candidates
-in Staffing, Recruiting and Applicant Tracking Solutions
A data quality App from DataTrim – Your Data Laundry
DATATRIM DUPE ALERTS HAS BEEN DESIGNED ESPECIALLY FOR DEDUPING CANDIDATES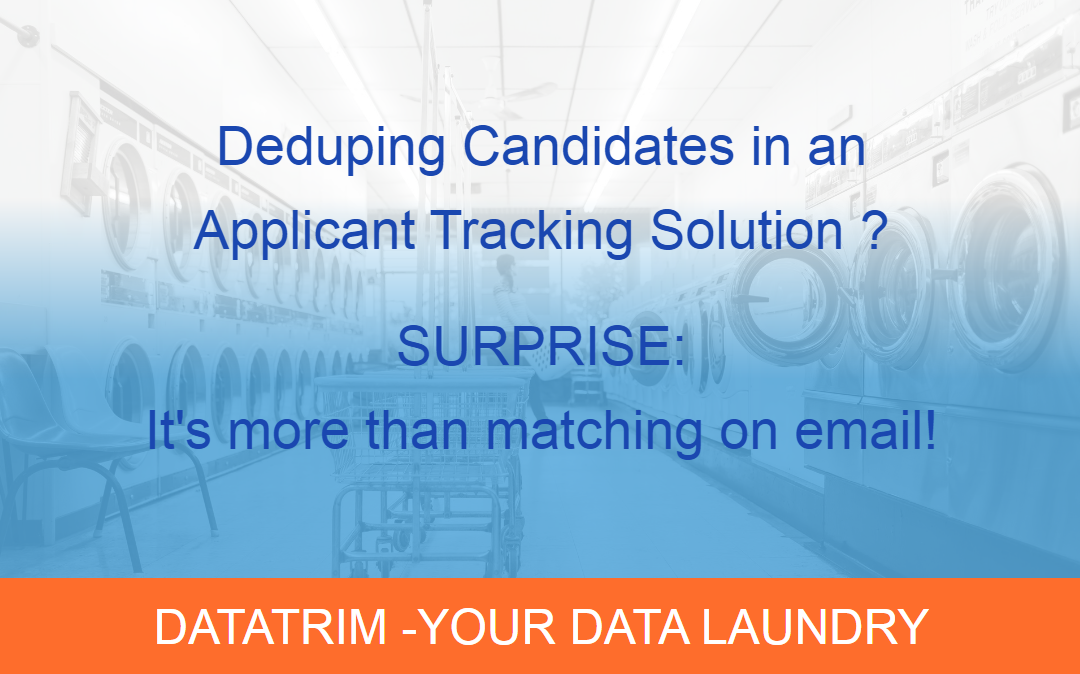 Deduping candidates is a recruitment database isn't always as easy as it sounds, especially if number of candidates reaches a certain volume.  "Deduping candidates requires a more delicate and sophisticated matching process than when deduping business contacts"...
Effective Candidate deduplication is one of the big challenges when you want to manage and automate your staffing and recruitment efforts in a world class Applicant Tracking Solutions. The bigger your candidate database becomes, the more important is the ability to...
Available on the AppExchange
Contact us to learn more and get answers to any question you may have.
Thank you for your interest in Datatrim