With the changes applied by salesforce for the Summer '15 release:
"Changes to Home Page Components"
The Quick Entry Check, Home page component is prevented from working as before.

We have therefore released a new version of Entry Check, which included the changes needed for you to keep having the Quick Entry Check functionality.

Once your instance of salesforce is upgraded to Summer '15 your Quick Entry Check will look like this:
Use the link below to start the upgrade process, or start the installation of the latest version from the AppExchange:
Upgrade to Version 1.84
Once the installation/upgrade is done, the 'old' Home page component will display the text: DO NOT USE!
The fix, consist of a new Home Page Component (based on visualforce), you will need to manually remove the old component and add the new component.
Go to the Setup -> Build (or App Setup) -> Customize -> Home and edit your Home Page Layout:
Link to Home Page Layouts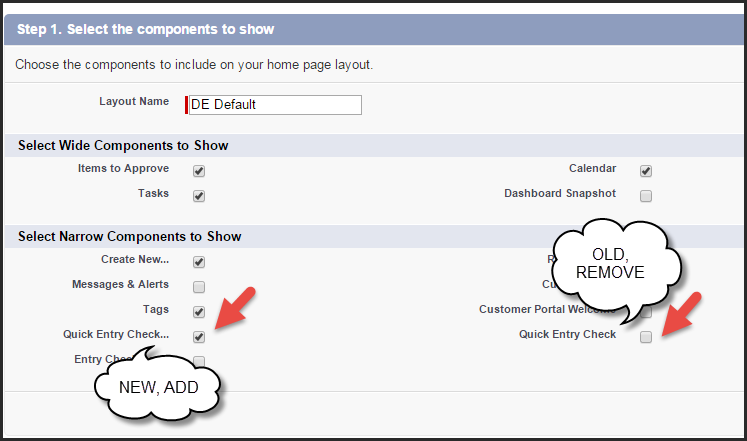 In Step 2 you will need to move it into the right position on the Narrow sidebar.

The Quick Entry Check should now have been replaced on your sidebar, and working as before.